Gadget in Extremis: DIY induction heater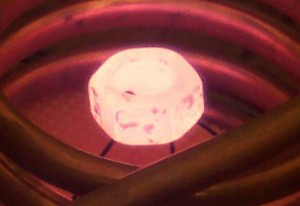 When I was a kid, there were books of things for boys to make and, I kid you not, one included a mains-powered Pb-melting induction furnace complete with transformer winding hints and tips.
Sadly, gone are those adventurous days – and probably gladly as I suspect some people who tried it probably got burns for their troubles.
Now DON'T TRY THIS AT HOME*, but Richie Burnett has made something similar and put it up on his Tesla coil website.
Update: You can buy an induction heating kit here
* unless you really know what you are doing.

Related Tech News
2 Comments
Share your knowledge - Leave a comment