Gadget Watch: Kisai Quasar hexagonal watch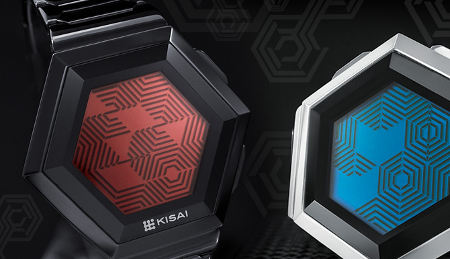 Here's a gadget for extreme tastes – the Kisai Quasar hexagonal watch from Tokyoflash, with an unconventional display that can make reading the time a graphical translation exercise…
There are three possible modes of display:
Number Mode presents the time in regular digits.
Pattern Mode camouflages the digits in a web of lines that follow the shape of the numbers.
Animation Mode pulsates between these modes creating an eye-catching zoom effect
The makers write:
Kisai Quasar is a small watch design that is comfortable to wear for both men and women.

Made from stainless steel with a sleek polished finish, choose from all black or silver with a black accent in the strap. Framed by mineral crystal glass, Kisai Quasar comes with a vibrant blue, red, green or mirrored display.
As for the display, it's a bit like those patterned images from the Nineties that would reveal – to more perceptive eyes than mine – a hidden image.
I just couldn't see the number in the picture – 0 4 2 9 – but then the penny eventually dropped. You do get used to the strange design. Still don't believe I want it as a watch, though.
[Via
Craziest Gadgets
]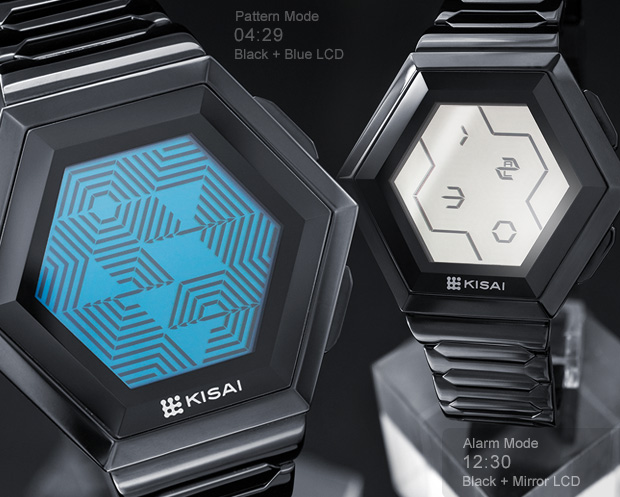 Previous Gadget Watch entries: