Featuring homemade electronic gadgets, the latest in development boards (Arduino, BeagleBoard, Raspberry Pi, etc), examples of cool design, and the latest and greatest (and most shiny) consumer gadgets.
Android roundup – from RioT devboards to LG watches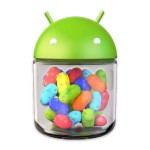 Just ahead of a new competition, let's do a roundup of Android posts (there's a general clue there about the prize that'll be on offer!) that have featured on Gadget Master in the last year or so.
Keep an eye on this URL: www.electronicsweekly.com/gadget-master/tag/android/

Tags:
Android
,
Android development
Related Tech News
Share your knowledge - Leave a comment