How to build your own OLED smartwatch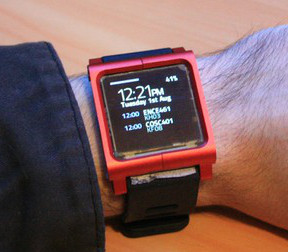 This is a good one – how to build your own DIY OLED smartwatch (they're all the rage, even our sceptical Components Editor, David Manners, has been won over by a Galaxy Gear2!) Check out the work of Jared Sanson, a real Gadget Master. He writes:
It's taken me a lot of work to get this far, and I developed EVERYTHING from the ground up. The electronics design, the PCB layout, the RTOS and firmware drivers, the graphics engine, the user-mode app code, and even USB communications apps. I've used C, C#, and Python extensively in this project, and Altium Designer for the schematic and PCB.
Some features of his firmware include:
USB HID Communication (No PC drivers required!)
Watch face for telling the time (Kind of required…)
Date & Upcoming events
Accelerometer reading
RTOS Kernel debug info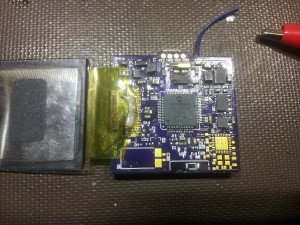 There are actually a series of posts on this project, with his work starting in 2013. As you would expect, it hasn't been plain sailing. Hardware issues he highlights include handling the cable on OLED screens and problems with his LiPo charger circuit not charging the battery… Read the full story, with loads of pics, on his website » [Via PRismaPR]

Tags:
LEDs
,
smart watch
Related Tech News
Share your knowledge - Leave a comment