Sitara powers Mindstorms EV3 robotics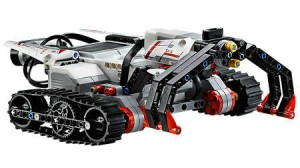 We've featured the powerful Mindstorms a number of times on Gadget Master – see Whipping up a (programmable Lego) Mindstorm – but the Lego system is getting even more umpf. TI's Sitara AM1808 processor has been selected to power the EV3 robotics platform that is now available.
Basically, the MPU will be controlling the motors, monitor sensors and run Linux. Additionally, says TI, the brick contains the company's CC2560 Bluetooth connectivity, allowing you to control the robot with a mobile device, whether via an iOS or Android app.
"We are excited to be part of the Mindstorms program, which will help create an interactive environment that fosters a growing passion and enhanced technology skills," said Miller Adair, general manager for Sitara processors, TI.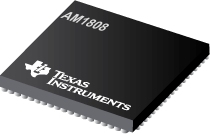 "TI's Sitara processors and Bluetooth connectivity power the new EV3 brick that lays the foundation for users to explore and learn about construction, engineering and programming through hands-on problem solving that is first and foremost fun."
Note as well as those available in the shops, a special version of the platform, LEGO MINDSTORMS EV3 Education, is apparently "optimised for student use" and available for classrooms through Lego Education.