Picture of the day: How to create the world's slimmest Full HD smartphone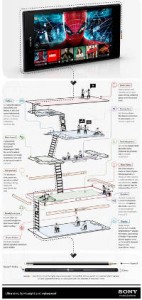 Okay, I know the concept of an infographic is tainted by corporate marketing and SEO strategising, but this one tickled my fancy. And the Sony Xperia Z Ultra ("king of the phablets") is certainly an astonishing achievement in engineering…
So, "how did Sony create the world's slimmest Full HD smartphone?"
Click on the image, right, to see the full view.
On its blog, Sonymobile.com, Sony's Takefumi Masuda (Xperia Z Ultra R&D Project Manager) explains some of the thinking behind the gadget:
Since announcing Xperia Z Ultra, the hot topic seems to be the size of both the display and body. At the concept stage, we took time to define the display size as it was the first time we'd embarked on creating a smartphone larger than 5? – when discussions started a year ago, we had nothing to act as a reference or compare against.

Eventually, we fixed the display dimension at 6.44" because it worked well with our target 91mm width (the same as a passport), and we found this collectively provided the best canvas for our thin hardware architecture…

Since Xperia Z Ultra has many custom components sitting on the main board (just as with any super phone), we needed adequate and precise real estate – a 6.0" display wouldn't have cut it. On that, we changed some of the ways we run factory production too, for example the 3000mAh battery has the biggest footprint, but is the thinnest component.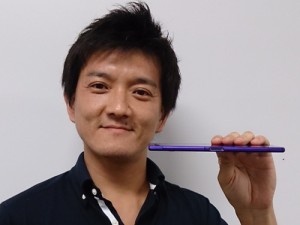 Previous Pictures of the Day: