Picture of the Day: LG G-Flex curved smartphone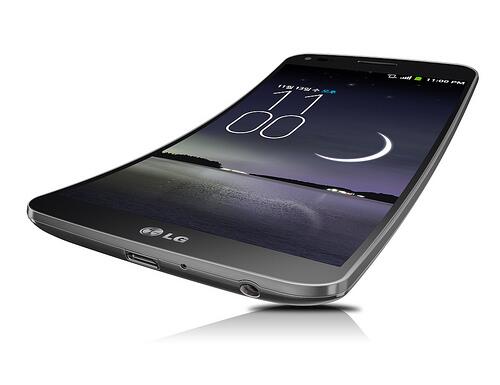 Check out this curved smartphone from LG, the G-Flex, its six inch display using flexible OLED screen technology.
The design better reflects "human curves" believes LG. It says the vertical curve reduces the distance between your mouth and the microphone when the phone's held against the ear (matching traditional telephone handsets).
The curved form, the company maintains, increases the sound level by 3dB compared to typical flat smartphones.
Also, in terms of the display, when used in landscape mode it "offers an IMAX-like experience, with the result being the most comfortable viewing angle for watching videos or playing games," says LG.
Other claimed benefits of a curved design include:
a more "reassuring grip"
a more comfortable fit in a back pocket (!)
As with the LG G2, the Android 4.2.2-based G-Flex features the Rear Key, keeping buttons off the side of the device to minimise chances of accidentally powering off the phone.
"The LG G Flex is the best representation yet of how a smartphone should be curved," states Dr. Jong-seok Park, president and CEO of LG Electronics Mobile Communications Company.

"The LG G Flex with its distinctive design, innovative hardware and consumer-centric UX represents the most significant development in the smartphone space since smartphone became part of our regular vocabulary."
You can read more about the phone on the LG blog – see Introducing the worlds first real curved smartphone!
About the OLED display LG writes:
The 6-inch display found in the G Flex is the world's largest Plastic OLED (POLED) display developed and mass produced specifically for smartphones. The ultra-thin, ultra-light flexible POLED display and curved OLED panel are built on plastic substrates instead of glass, giving LG G Flex its unique shape and durability. The POLED display is brighter and more precise thanks to the application of Real RGB, which contains all three sub-pixels — red, green and blue — in one pixel.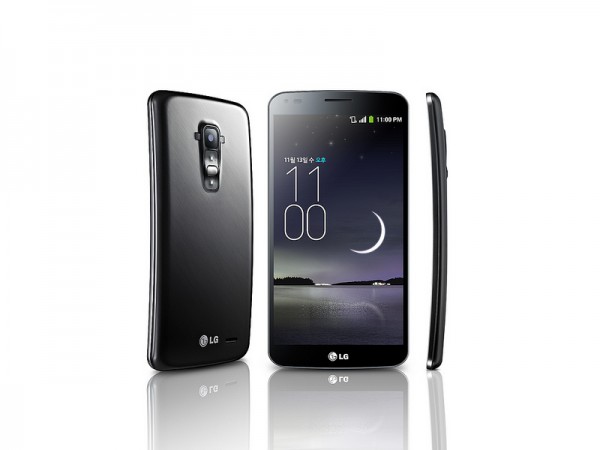 Key Specifications (of the Korean version):
Chipset: 2.26 GHz Quad-Core Qualcomm® Snapdragon™ 800 (MSM 8974)
GPU: Adreno 330, 450MHz
Display: 6-inch HD (1280 x 720), Curved P-OLED (Real RGB)
Memory: 2GB LP DDR3 RAM / 32GB eMMc
Camera: Rear 13.0MP / Front 2.1MP
Battery: 3,500mAh (embedded)
Operating System: Android Jelly Bean 4.2.2
Size: 160.5 x 81.6 x 7.9 – 8.7mm
Weight: 177g
Network: LTE-A / LTE / HSPA+ / GSM
Connectivity: BT 4.0 / USB 3.0 compatible / WiFi (802.11 a/b/g/n/ac) / NFC
Color: Titan Silver
Other: TDMB / Hi-Fi 24bit, 192kHz Playback
It will go on sale in Korea first, starting in November, but news on a UK price and availability is "coming soon" says LG.
Kudos to LG for this rethinking of the phone. And anything that reduces the amount of people shouting into mobiles in public is welcome in my book!
See also: Review: Curved phone falls flat, literally (Samsung Galaxy Round)
Previous Pictures of the Day: