Picture of the Day: Nokia Lumia 1520 larges Windows Phone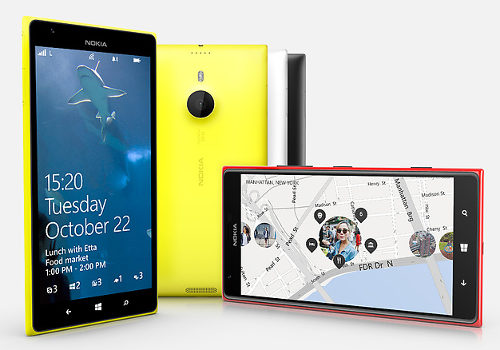 Nokia has unveiled its long-awaited big-screened smartphone, the Lumia 1520, at its Nokia World in Abu Dhabi.
What's not to like about a 6-inch AMOLED (full HD 1080p) display and a Qualcomm Snapdragon 800 quad-core processor, which breaks new ground for a Windows Phone?
You can read the initial reactions to the phone. For example, Mat Smith of Engadget writes:
Could this be the Windows Phone you've been waiting for? If you've been holding out for a flagship with a 6-inch 1080p display, high-resolution 20-megapixel PureView camera and the top-of-the-line processor (a quad-core Snapdragon 800), we'd suspect the answer is probably yes.
And John McCann of TechRadar writes:
Looking at the spec sheet, on paper at least, the Nokia Lumia 1520 provides some proper competition to the likes of the HTC One Max, LG G2, Samsung Galaxy Note 3 and Sony Xperia Z Ultra.
Read more about the phone on the Nokia site »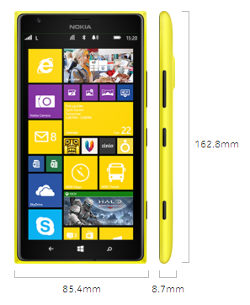 Nokia Lumia 1520 specifications:
Display

Display size: 6 "
Display technology: ClearBlack, IPS LCD
Display resolution: Full HD (1920 x 1080)
Touch screen technology: Super sensitive touch

Photography

Primary camera sensor size: 20 MP, PureView
Camera Flash Type: Dual LED flash

Power management

Maximum talk time (2G): 27.4 h
Maximum talk time (3G): 25.1 h
Maximum music playback time: 124 h

Processor

Processor name: Qualcomm Snapdragon™ 800
Processor type: Quad-core 2.2 GHz
Previous Pictures of the Day: