Picture of the Day: Ultrathin mouse with no buttons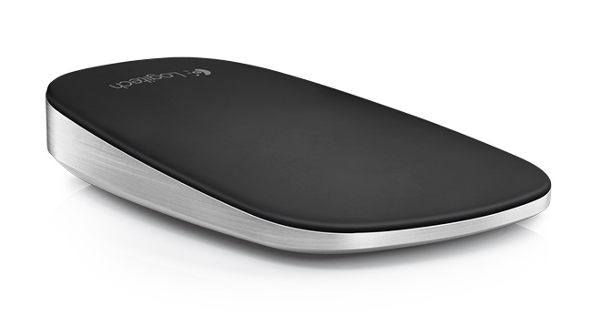 This one has to be worth featuring in our Pic of the Day series – a three button mouse that has no buttons, and is ultrathin and wireless to boot.
It comes from Logitech – it's the Ultrathin Touch Mouse T630, to be precise – and the Bluetooth support means it's also capable of working with multiple devices (you would toggle its Easy-Switch to change, for example, between a laptop or desktop).
It's chargeable over USB and Logitech claims that one minute of charge time gives you enough power to keep working for another hour. Hmmmm. Good, if true.
And it comes in black or white flavours, and works with Windows 7, Windows 8 and Mac OS X 10.6.8 or later.
You can pre-order the gadgety object of desire, which has a price of £59.99.
Logitech boasts:
The sophisticated and sexy Ultrathin Mouse is beautifully crafted to perfectly complement the good looks of today's Ultrabook and MacBook computers and breaks new ground in portability, with a super-thin, feather-light design that slips nearly invisibly into a computer sleeve or even the pocket of your skinniest jeans.
[Via
Technabob.com
]
Previous Pictures of the Day: