A MOOC in Gadget Mastership?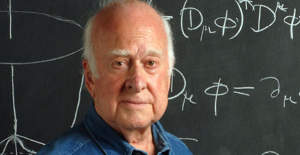 I think it's fair to say a Gadget Master could be characterised as having an open and inquisitive mind, or maybe you might just want some official acknowledgement of your existing expertise or experience, in the form of a course certificate…
Anyway, I think this one is worth highlighting on the Gadget Master blog – easy access to a range of University-based course modules.
It's the launch of FutureLearn and the start of UK MOOCs!
MOOCs? They're free, relatively short online courses without entry requirements, so in theory they can be take by anyone interested, anywhere. The idea is that they are self-directed, in that you follow course materials, complete readings and assessments, and participate with fellow learners through online forums.
They are supposed to meet the same academic standards, and be subject to the same internal quality assurance processes, as other on-campus, courses run by universities.
See more on our Universities blog – FutureLearn launches Massive Open Online Courses
Pictured is Emeritus Professor Peter Higgs of Edinburgh University in front of his own Higgs equation. He figures as part of the first Edinburgh University course, The discovery of the Higgs boson
View the full list of courses available at the start of the initiative. There should be more to come.
Of course, looking further afield, there's also Coursera, MIT's OpenCourseWare and Stanford's online offerings, and many more, I'm sure. Not forgetting Open University, the original distance learning institution!
Please do leave a comment below if there is a particular course provider you would like to highlight to fellow readers.