Cree ups game in lumen density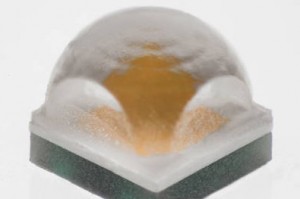 Intending to decrease the diameter and therefore cost of optics, Cree has introduced an LED that can deliver 500 lm from a 2.45×2.54mm package.
The firm has called the family XB-H, and says it has the performance of an XP-G2 in a package half the size.
There is some more information on the Electronics Weekly news site.
To make the figures look good, Cree has measured several of them at 25°C, so watch out for that.
Binned at 700mA (5W), 85°C figure is up to 499 lm.

Related Tech News
Share your knowledge - Leave a comment