Marvell aims for Zigbee smart bullbs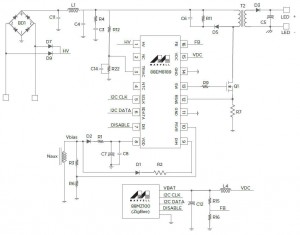 Marvell's 88EM8189 ac-dc LED lighting driver chip is not only phase-cut dimmable, but has an I2C interface to allow digital control – particularly from its 88MZ100 Zigbee tranceiver.
It can be used in either non-isolated buck-boost or isolated fly-back designs – primary-side sensing allows isolated designs without an opto-isolator.
There is a lot more information on the Electronics Weekly news website article.
With the ZigBee interface, stand-by power consumption is a disappointing 500mW in the product brief.

Tags:
led lighting
Related Tech News
Share your knowledge - Leave a comment