A Pi-Lite red LED matrix display for Raspberry Pi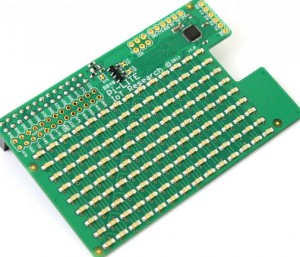 Ciseco has designed a 9×14 red LED matrix display for Raspberry Pi. An ATmega 328 processor handles control, for each pixel to be individually addressed in order that arbitrary patterns can be displayed, or users can display messages and graphics by sending simple commands and text strings to the serial port.
"We designed the 'Pi-Lite' as an easy-to-use display – one that could scroll simple messages, bar graphs and VU meter data as well as doing graphics," said Ciseco founder and CTO Miles Hodkinson.
"The Pi-Lite idea comes from the Arduino Lots of LEDs shield by Jimmy Rodgers, and brings these capabilities to the Raspberry Pi user," said Ciseco
It is priced at £19.99 (inc VAT), from Ciseco.
Steve Bush

Related Tech News
Share your knowledge - Leave a comment