Bridgelux joins Future's LED lighting business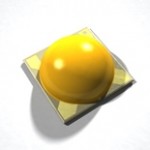 Bridgelux has signed a global distribution agreement with Future Electronics, adding another LED supplier to the distributor's lighting offerings.
The broadline distributor addresses the lighting market through a dedicated business unit, called Future Lighting Solutions.
For years Future Electronics' lighting division, Future Lighting Solutions has been selling Philips Lumileds  as its main LED product lines. It also sells LG Innotek high power LEDs.
"The partnership with Bridgelux presents significant growth opportunities by delivering access to an even broader base of customers," said Jamie Singerman, corporate vice-president, worldwide of Future Lighting Solutions.
"Bridgelux products such as the Vero array platform, complement our SSL product line, increasing our ability to deliver design solutions across a wider range of applications," said Singerman.
"Future Lighting Solutions has distinguished itself as an innovative and extremely customer-focused organization, with strong demand creation programmes," said Max Hong, executive vice-president of sales and marketing for Bridgelux.

Related Tech News
Share your knowledge - Leave a comment