LED headlamp springs from new Osram LED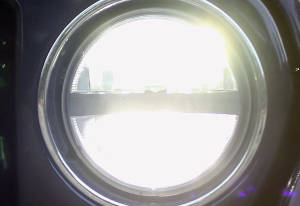 With help from Osram Opto, Missouri-based Peterson has developed an all-LED replacement for standard 7in (175m, PAR56) headlights.
It uses two five-die versions of Osram's Ostar Headlamp Pro – an updated version of the earlier non-Pro Ostar Headlamp with better heat management and environmental sealing.
It looks like only left-hand drive vesions are being made.
I am first in the queue when a right-hand version arrives…
The Peterson LED headlamp story with lots of pictures  is here.
2 Comments