Osram shoots for AFS with addressable headlamp LED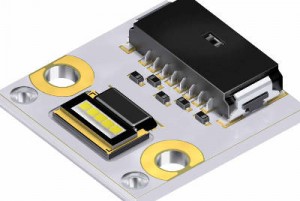 Osram Opto seems to be going LED headlamp crazy with a second device announcement.
This one is aimed at 'advanced forward lighting system' (AFS) and is a variant of its high-end five die Ostar Headlamp Pro LED, the difference being that this one has individually addressable die.
The package is 20x21mm and produces 710 lm minimum (500mA, 25°C) over 120° angle from five 1x1mm die in a row, with shutters between them to minimise spill.
There is more in the this Ostar Headlamp Pro over on our news pages.