Optic lights shop aisles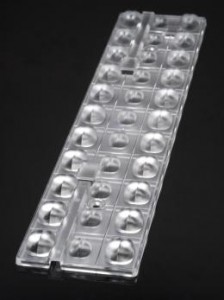 Ledil has developed an optic especially for retail aisles with shelves on both sides.
Called Florence ZT25, it pushes a blade of light towards each row of shelves.
Size is 286x 61mm, 11mm high, and it needs to sit over 33 small surface-mount LEDs
The data sheet specifies it for ues with the LEDs of many different manufactures, including Avago, Nichia, and LG amongst the usual suspects.

Related Tech News
Share your knowledge - Leave a comment