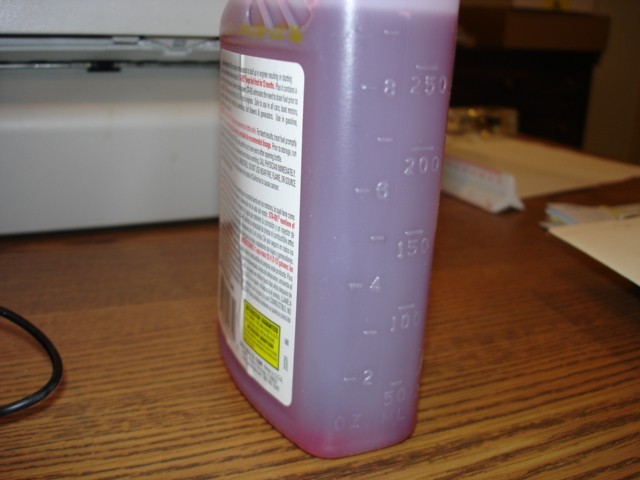 Engineers are great with calculations, but needless math can be really irritating.
Take Jon Titus' experience with this bottle of fuel stabilizer and the instructions for mixing it with gas:
"Before I fueled my new snow blower I mixed some "fuel stabilizer" with the 2 gallons of gas I got at the local market.  The fuel-stabilizer instructions explain that one ounce of stabilizer will preserve 2.5 gallons of gas.  So, I had to do the math and came up with 0.8 ounces of stabilizer.  The plastic bottle of stabilizer has embossed volumes marked in one-ounce (left side of bottle) and 50-milliliter (right side of bottle) increments.  So I dumped out about one ounce and figured that would do.  Because people buy gasoline in gallon quantities here in the US, why wouldn't the company mark its bottles in units of "gallons", so you add stabilizer right out of the bottle for the number of gallons of gas you have?  Why force people to go through the gallons-of-gas to ounces-of-stabilizer step?  Beats me."
I call this kind of inside-out–thinking the "Center of the Universe" syndrome.