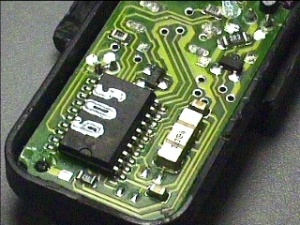 Here's something new. Let's bring your collective experience and knowledge to bear on a particular case brought before Made By Monkeys.
We recently highlighted a Mercedes key fob failure – please see Key Fob fails for surface mount leads – and lots of pics of the problem are available for inspection. We've identified seven possible causes of failure, but what are your thoughts? Multiple answers are possible, and feel free to suggest Other causes.
Key Fob Failure Diagnosis – What do you think went wrong?(surveys)
If you have any suggestions for future Made By Monkeys polls, do leave a comment below.