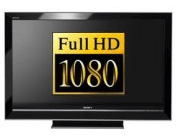 No less a distinguished company than Sony is the first to become a double-entrant of Recall Corner.
It caught my eye, on Engadget, that Sony is in the process of checking some of its prestige Bravia LCD TVs – a component has been found to overheat, potentially causing the TV to ignite. The models are all LCDs and have been sold in Europe since June 2007.
The figure quoted is a staggering 1.6 million units, but it is not a full recall of all Bravias. Instead, Sony is apparently promising that anyone concerned about their Bravia can request a "Sony service representative" to come to their home to inspect their TV, for free…
Eight versions of the brand are affected, but the BBC notes that reports of overheating sets have so far all come from Japan
Sony itself writes:
It has come to Sony's attention through reports in Japan that in rare cases a particular component incorporated in certain models of 40″ BRAVIA LCD HDTV [Model nos. KDL-40V3000, KDL-40VL130, KDL-40W3000, KDL-40WL135, KDL-40XBR4, and KDL-40XBR5] was damaged and as a result, may overheat and at times ignite inside the television. This could possibly result in a hole at a part of the cabinet ceiling. Sony has no reports of any resulting damages to other property or bodily injuries.
You can read more on the Sony website.
Previous Recall Corners:

* Recall Corner: LG Electronics humidifiers
* Recall Corner: Philips Lighting EnergySaver compact fluorescents
* Recall Corner: Pogoplug video sharing gets hot
* Recall Corner: Flaming toaster does more than burn toast
* HP lithium-ion battery recall reprise
* Recall Corner: Lacerating General Electric food processors
* Recall Corner: Ikea FÖRSTÅ coffee maker