Time to display the full results of our latest poll. It was one for engineers and the possible shortcomings, or otherwise, of lead free soldering.
Thank you to all 313 people who took part (at time of writing, the poll will be kept open), and clearly the largest answer was a resounding 'No!'. With 44% of respondents strongly negative, engineers are still struggling to get to grips with this development, it seems.
But statistics, statistics… As Winston Churchill said, the only statistics you can trust are those you falsified yourself… So, I am going to swivel on a sixpence and suggest the poll actually indicates a clear positive majority…
When asked 'Can you get on with lead-free hand soldering?', 24% responded Yes (but it looks worse than tin-lead), another 24% also responded Yes (but it is a struggle) and a completely happy 6% said Yes (and it looks great!). In total, 54% responded positively (however qualified the approval was).
Interesting. Here is the full breakdown [click results to expand]: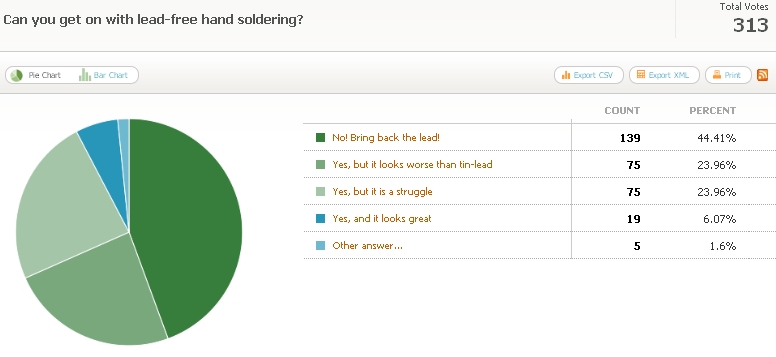 But what of the 1.6% who gave 'Other' as their answer. Check out these comments: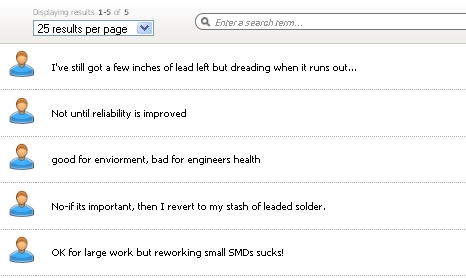 Thanks again to all who took the time to answer. What poll should we do next, I wonder? Maybe a poll for future polls!