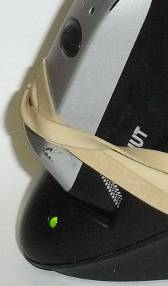 One of the selling points for this sophisticated LED bicycle light from Halfords in the UK was a drop-in charger, just like an iPod.
What a great idea, just take it off the bike each evening, drop it onto the charger, turn on the power, and leave is over night.
No connector to sort out, or batteries to remove and stick in a charger.
What a shame the drop-in connector system is crap.
The spring-loaded terminals are aligned in such a way that they rub on the plastic housing and jam.
Now this might just be poor assembly, but I will never find out because it is put together with security screws that I can't extract.
The light has no alternative socket, so you have to use the rubbish holder
To hold it in just the right position, I have been using rubber band and jamming an old pen refill under one end, but it is so very touchy to position.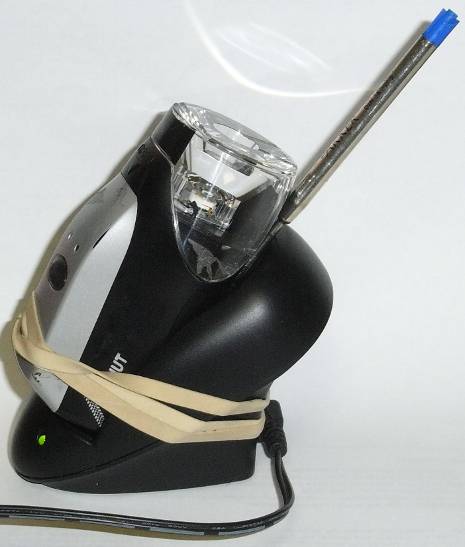 An hour or so later….
Special trip to the shops through the snow, bought the appropriate security screwdriver for £5 – added to the £40 I spent on the light.
Opened it up, bent the contact supports into a more suitable shape – luckily they are steel, and fixed it.
I will have a front light for the ride home tonight.
Steve Bush, Technology Editor