News this week of the new Tacoma Narrows Bridge got us thinking about famous engineering screw-ups:
"The original Tacoma Narrows Bridge, dubbed Galloping Gertie, was the world's third-longest suspension bridge when it opened on July 1, 1940. It collapsed in a windstorm about four months later, becoming famous as "the most dramatic failure in bridge engineering history."
Most engineers are familiar with this notorious bridge incident, having learned about it in a basic physics course. See some great video here.
Coming up with ten examples of engineering-gone-wrong was a challenge, as the culprit of so many calamities is not bad engineering (safety factors at work here), but rather a motley assortment of organizational incompetence, exaggerated marketing claims, and operator error and misuse. Here are our picks, in no particular order:
2. Big Dig Tunnel (Boston, MA)
3. Ford Pinto
4. Bridgestone/Firestone Tires 5. Space Shuttle Challenger
6. London Millenium Footbridge
8. Hyatt Regency Walkway (Kansas City)
9.Maytag Front-Load Washing Machine
10.Denver Airport Baggage Handling System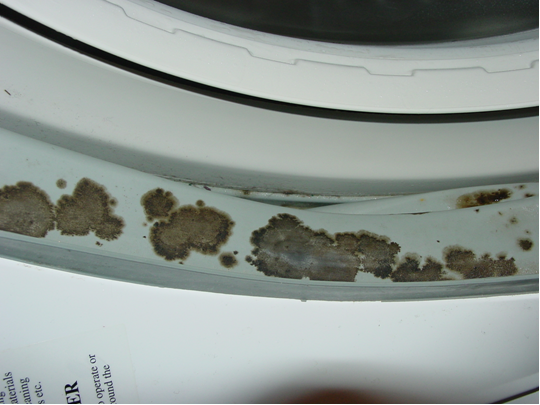 And just for fun, here's a photo of the mold problem implicated in the Maytag recall, thanks to a frustrated former Maytag customer, Thomas F. McLoughlin (who as a VP of Engineering knows something about good product design!).