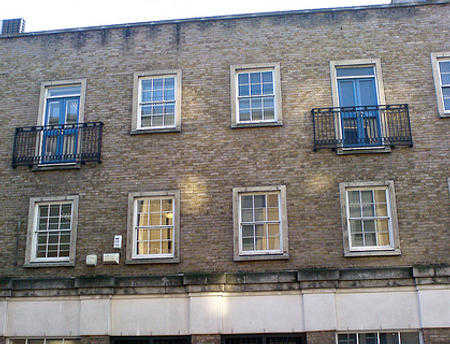 "Panda" is a good friend of the Made By Monkeys blog and he's recently sent us this one.
He asks: "Are the doors wrong or the balconies? Conflict between planners, architects and builders?" A good question, as I've seen this repeated elsewhere (for example, modern flat blocks in Sutton, Surrey).
If door's could speak, these would have an identity problem: "I am a door not a window…"
Can anyone shed light on the matter?
* When it's ajar