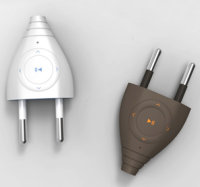 This one made me smile. It almost makes sense, sort of. If you had a very long cable… You don't want to be in a position where you can only listen to music lying on the floor, next to a plug socket.
It is the creation of Korean product designer Giha Woo. He writes on his website:
Generally, users use a plug to charge a digital device, but the size of plug is big enough to play the role as mp3 player. This design is a kind of minimalism through convergence of plug and mp3 player.
It's tough one to squeeze a power supply plus an MP3 decoder and maintain safety separation distances. And keep the hum down. But hey, we already have computers in plugs – see the neat SheevaPlug – so why not MP3 players?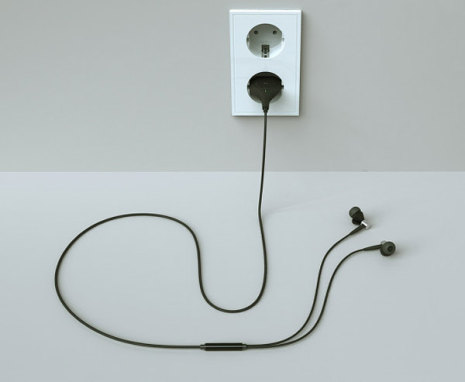 Thanks to Technabob for this one.
Previous I can't believe posts:
* I can't believe someone makes… LED benches
* I can't believe someone makes… Power cable lamps
* I can't believe someone makes… Unreadable watches [Part 5]
* I can't believe someone makes… USB skullhubs
* I can't believe someone makes… Starship Enterprise pizza cutters
* I can't believe someone makes… Gunship watches
* I can't believe someone makes… Extra dimension light switches
* I can't believe someone makes… Bacon and egg iPhone cases
* I can't believe someone makes… Tuna can alarm clocks
* I can't believe someone makes… Kitchen scales with iPod dock
* I Can't Believe Someone Makes… Steering Wheel Laptop Holders
* I Can't Believe Someone Makes… Voice Recognition Grocery List Organisers
* I can't believe someone makes… Yet More USB nonsense
* I can't believe someone makes… Coca Cola powered cell phones