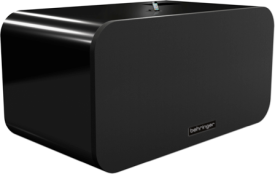 Thanks to Steve B for highlighting this one.
We previously highlighted the three-metre high iPod dock and now here's another variation on the theme. Stand aside for the iNuke Boom…
And when we say stand aside, we mean re-arrange the furniture in your living room, and squash back against the wall!
At first glance it doesn't look too big, but look again. That little spec on the top is the iPhone!
Wired.com writes:
The high-end speaker is huge in every way. The box weighs in at a mosh-pit-crushing 700 pounds, or 318 kilos, and pumps out a deafening 10,000 watts. That's enough to annoy your neighbours' neighbours.
Made by Behringer, the device is the first to launch under its Eurosound consumer electronics brand.
Oh, yes. The manufacturer's suggested retail price is $30,000… Put me down for two.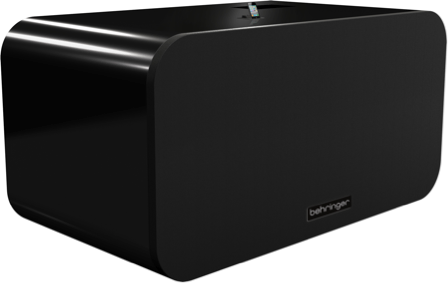 Previous I can't believe posts:
* I can't believe someone makes… Three metre high iPod docks
* I can't believe someone makes… Sling shot cameras
* I can't believe someone makes… Neolithic laser pointers
* I can't believe someone makes… DIP switch watches
* I can't believe someone makes… Luggage scooters
* I can't believe someone makes… Canon SLR lens shots glasses
* I can't believe someone makes… Steak Station Thermometers
* I can't believe someone makes… USB face masks
* I can't believe someone makes… Ball of wool chargers