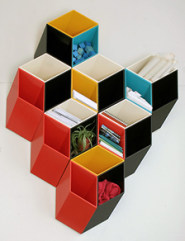 Spotted these over the weekend, and thought room just had to be found in our Impossible Objects series.
Check out these "false 2D" shelves, dubbed "Imeüble". A bit of fun, and they look excellent.
Credit goes to designer Bjørn Jørund Blikstad, and thanks to Techeblog for flagging these, from the Yanko Design website.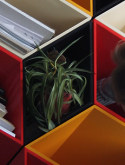 According to the latter:
Confused? It's really quite simple and wonderful. As you look at the shelves, they appear to be flat, sideways, weird in some way or another to your eyes. In reality, they're simple plastic, shaped in a way that instills an image that's much stronger than it's actual simple function.