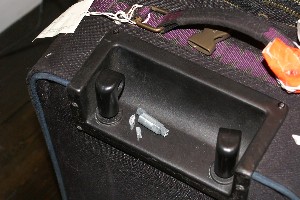 Click on the image to see detailed view of the failed zinc casting. Rolling luggage has to be one of the greatest engineering innovations of all time, so it's a real pity that their telescoping handles are so frequently a dismal failure.
On a recent trip (to India, natch) the cheaply-cast zinc parts in the handle assembly on my husband's High Sierra brand bag (above) decided to give up the ghost.
First he had difficulty getting the handle to extend, which seemed like the worst luck in the world– until he couldn't get the handle to retract again. You try checking a 22-inch bag with an 18-inch handle sticking out of it.
Talk about needing a chill pill! Why do so many handles perform so poorly? Given the high torsional and bending loads that are placed on the telescoping pieces during use, I'm confident that it's not a trivial design problem.
In fact, broken handles account for 90% of warranty claims for wheeled luggage I myself have had particularly bad luck with the locking mechanism (the parts are often made of a cheap cast zinc or plastic) used to secure the handle in its extended position. These little puppies are typically spring-loaded bearings, hinges that are mechanically coupled to an actuator on the handle, or a combination of the two.
In any case, they are designed to securely engage (or at least that's how they are supposed to work in theory), thus keeping the telescoping pieces from wobbling about when extended or extending too far. The thing is that unless the handle assembly fails, you don't normally see all the handle's inner workings–which leads me to conclude that what is out of sight on a bag is out of mind.
Designers apparently have traded-off a little extra effort (and cost) in this area in lieu of fancy hardware and ballistic-proof nylon designed to survive in a landfill for millions of years.
To wit, the cheap cast zinc parts that fractured and failed on the Sierra bag above showed no signs of fatigue. Conclusion: bad castings. The cost of the bag doesn't seem to make a difference. I've had both cheap bags and expensive bags fail on me — see below for a gallery of the most egregious offenders. Send me your photos and I'll add them to my Luggage Hall of Shame. At this point simply like to find a bag that holds up for more than 50 trips. Got any ideas?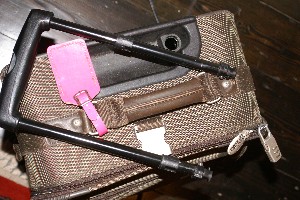 Fig 1 The locking pins on this Dakota bag broke, leaving me with an infinitely-extendible handle.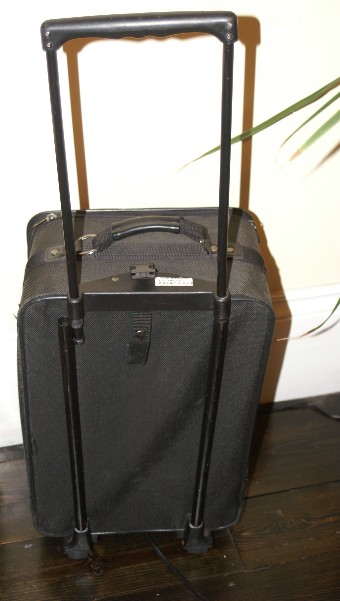 Click on the image to view details. Fig 2 A failed locking pin had me saying bye-bye to this Ciao! Signature brand bag.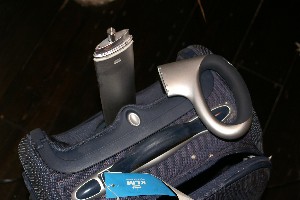 Fig 3 Tumi had a clever idea to mount the handle grip on a bevel so it could rotate — too bad it failed on its very first trip!. Later, aTumi engineer (off-the-record) pointed the finger at the company that Tumi had outsourced the assembly to.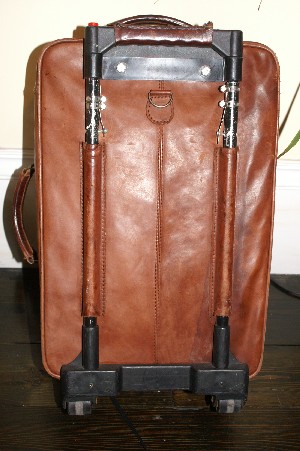 Click on the image to view detail. Fig 4 Various attempts to jury-rig a favorite bag with home-made locking devices after the original parts failed should be a familiar sight to engineers everywhere.