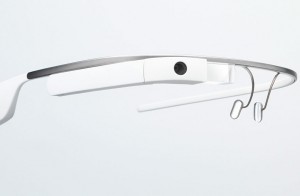 The eBike – the wireless-enabled electric bike which tells you the bike's  charging status, GSM and GPS tracking for route optimisation, battery life and use, gearbox data and drive-by-wire behaviour,.
A Bluetooth-enabled basketball that tracks its movement throughout a game.
A  Bluetooth-enabled tennis racket that monitors a person's swing to help the user improve.
A device called Tethercell which puts an AAA battery in an AA shell combined with a controller and a wireless link so you can turn  the AAA battery on and off using your phone.
Stick-on nails giving greater precision to touch-screen typing.
What might be called reverse oddities are the dogs which still don't bark: Like:
Smartwatches for which, according to Samsung, no more uses can be found than as a pedometer,  a pulse counter, fitness tracker and message notifier.
Google Glass – always a bridesmaid never a bride. Ugly? Privacy issues? Expensive? There must be some reason why it never launches.
Augmented Reality.
All interesting stuff although, if  you went by the press coverage, you'd think MWC was the Sony-Samsung Show. See also: Embedded World: Your Electronics Weekly guide See also: Mobile World Congress: Your Electronics Weekly guide