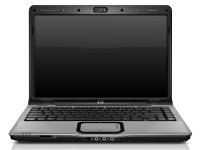 HP is in Recall Corner, or its Lithium-Ion batteries are, to be precise.
In co-operation with the US Consumer Product Safety Commission, HP is voluntarily recalling 54,000 Lithium-Ion batteries used in Hewlett-Packard and Compaq notebook computers (70,000 units were previously recalled in May 2009).
The batteries can potentially overheat and thus pose a fire and burn hazard to consumers.
In terms of incidents or injuries, HP has reported 38 reports of batteries that overheated and ruptured, which "resulted in 11 instances of minor personal injury and 31 instances of minor property damage", since the May 2009 recall.
Read the full details of thde recall, including affected model numbers, on the U.S. Consumer Product Safety Commission website.
A HP Pavilion dv2000 is pictured. Note that the battery packs, made in China, were also sold separately for between $100 and $160.



Previous Recall Corners:
* Recall Corner: Targus Universal Wall Power Adapter for laptops
* Recall Corner: Mares Nemo scuba dive computers
* Recall Corner: Lithium-ion Mobile Power Pack
* Recall corner: Remote control kits for electric fireplaces