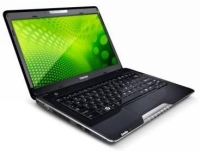 Toshiba laptops find themselves cooling their heels in the latest Recall Corner (joining Sony, Acer and HP). Over forty thousand T Series units, to be precise, due to a risk of overheating…
Earlier this month Toshiba announced a worldwide, voluntary recall of the laptops due to the threat of overheating becoming a burn hazard.
According to the US Consumer Product Safety Commission, the notebook computers can overheat at the notebook's plug-in to the AC adapter. Apparently 129 complaints were received with two reporting two minor burns.
The affected models – manufactured in China and sold between August 2009 and August 2010 – include the Satellite T135, Satellite T135D and Satellite Pro T130.
For a remedy, the CPSC states:
Consumers should immediately download the latest version of Toshiba's BIOS computer program to their notebook computer at http://laptops.toshiba.com/about/consumer-notices. This new computer program will detect whether the notebook computer is overheating, and if so, disable the notebook computer's external power and display a message directing the consumer to contact Toshiba for a free repair. Consumers who do not have Internet access should contact Toshiba to arrange for installation of the updated BIOS.
Thanks to Engadget for flagging this one.
Previous Recall Corners:
* Recall Corner: Ferrari 458 Italia sports car
* Recall Corner: Maytag dishwasher
* Recall Corner: Sony VAIO laptops
* Recall Corner: Shock hazard WindTunnel Hoover
* Recall Corner: HP notebook Lithium-Ion batteries
* Recall Corner: Targus Universal Wall Power Adapter for laptops
* Recall Corner: Mares Nemo scuba dive computers
* Recall Corner: Lithium-ion Mobile Power Pack
* Recall corner: Remote control kits for electric fireplaces