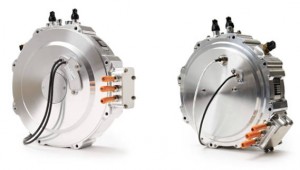 "A number of important topics will be discussed during the day-long event, including the application of new control systems within electric vehicles, the development of new low carbon powertrains, the application of lightweight materials, and the design and development of innovative vehicle structures," said NVN. "In addition, there will be a session discussing the development and launch of new UK niche vehicle brands."
Launched in 2004, NVN is a cluster of specialist OEMs which promotes collaborative R&D, backed by the Technology Strategy Board, the Office for Low Emission Vehicles (OLEV) and the Department for Business, Innovation & Skills (BIS).
Take the Electronics Weekly UK Salary Survey 2014 »
"Our R&D funding competition last year enabled a variety of specialist manufacturers and system suppliers to secure a share of a total of £1.35m of grant funding," said Dr NVN programme director Viv Stephens.
"The Network has been a catalyst for more than 100 different business collaborations and has facilitated the development of both prototype vehicles and manufacturing process improvement projects," added a spokesman for NVN.
E-supercharging is being discussed by Aeristech and Mahle Powertrain (formerly Cosworth) in a paper called 'Super-compact range extender'. –
Amongst the other papers are:
'Lightweighting the electric quadricycle', by Arden Automotive, Speeder Design, Javan Sports Cars, and Hyperdrive Innovation.
'Safe and versatile torque control', by Delta Motorsport, Yasa Motors (photo above) , and Potenza Technology.
The symposium is at Gaydon in Warwickshire on the 18th March.