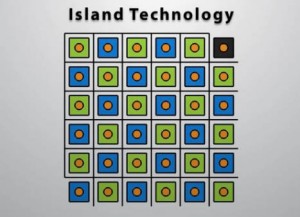 The paper 'Lateral GaN transistors – A replacement for IGBT devices in automotive applications' will discuss GaN devices in drive trains for hybrid and electric vehicles.
"Worldwide, several groups of researchers are undertaking work on replacing silicon IGBTs in these applications," said the firm.
Also at PCIM, GaN Systems announce when its high current devices will be available and 100V process qualification.
The firm's transistors use an structure called 'island technology' – see image.