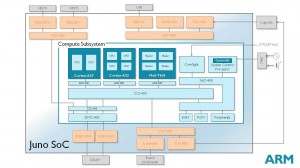 Available as part of the Linaro 14.06 release, the port has been tested on ARM's 'Juno' development hardware, which has dual Cortex-A57s and quad Cortex-A53s, coupled in the firm's power-saving big.LITTLE arrangement, plus a quad core Mali T-624 graphics processor.
14.06 includes a 64bit primary/32bit secondary binary image and source code based on the Linaro Stable Kernel (LSK) 3.10 for Android, compiled with GCC 4.9 and has been tested on the ARMv8-A 'fast models' as well as Juno.
The Android open source project (AOSP) is based on the Open Master snapshot downloaded on June 1st with HDMI drivers loaded as modules.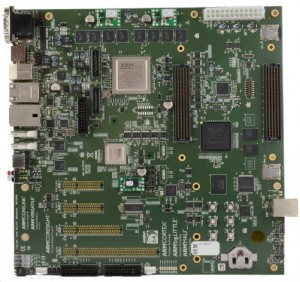 This release is built with the Android runtime (ART) compiler as the default virtual machine, with the same source supporting both 32 and 64bit user spaces on hardware and virtual platforms.
Peripheral and advanced power management support, plus several accelerations, are not included in this release, according to ARM, but will follow in later releases.
"The Linaro ARMv8-A reference software stack combined with the ARM development platform provides the ecosystem with a foundation to accelerate Android availability on 64bit silicon," said ARM. "Partners now have access to a 64bit and 32bit AOSP file system, together with supporting material including the fast models, open source tool chain from Linaro, and supporting documentation."