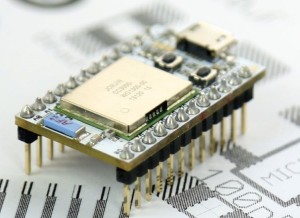 The Spart Core board, which attracted more than $500,000 in pledges on Kickstarter last year, is open source but also code-compatible with Arduino.
CPC already distributes the entire Arduino range of products, as well as the recently launched Raspberry Pi model B+ board.
According to senior product manager at CPC, Kevin Howson: "I am delighted to add the Spark range of products to our portfolio. The boards are easy to use and are a fantastic building block for anyone wanting to connect their Maker project to the Internet."
According to Spark's CEO Zach Supalla, teh baorad already has a community in the UK, "so it was crucial that we selected a major distributor who was up to the task of guaranteeing them easy access to Spark products."