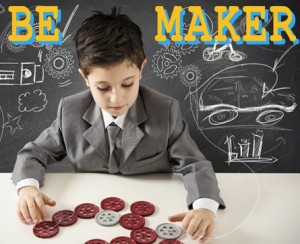 Harold Timmis, an author of books dedicated to teaching electronics and the creator of the Borderless Electronics project has another Arduino-based educational design kit looking for funding in the Indiegogo crowdfunding website.
And a $29 price tag makes it a competitor to Raspberry Pi from Cambridge.
"Two months ago I started with the first phase of this project, offering the low cost Arduino compatible board, the one we simply call the BE BOARD, and over 15,000 electronics kits were sold," said Timmis.
There are several kits available on the market, including the official one from Arduino.
"Looking at the price tag for a single kit, $80 to $120 can be considered affordable, but if you want to organise an average class like the one I usually teach at or if you want to teach in a less developed country, then this cost could be too high," said Timmis, who is a teacher himself.
This is why I proposed Borderless Electronics and now this second part of the project is BE MAKER, a complete learning system made of a low cost Arduino compatible board with materials for a dedicated teaching course.
Timmis has priced his Arduino compatible electronics teaching kit at $29 including shipping anywhere in the world.
The kit can be used with the BE BOARD from Borderless Electronics or any other Arduino Leonardo compatible board.
The kit includes a microphone, speaker, and a multi-colour LED Strip, which can be used for teaching simple electronics control functions.
There is also a shield for teaching projects.
"For a long time I wanted to propose a shield that can be used for several different projects," said Timmis. "This is the opportunity I was waiting for, to propose a shield specifically designed for education."
The Shield was designed to be a companion of the Borderless Electronics Arduino Leonardo Compatible Board, called the BE BOARD.
"Most of the circuits you will learn can be built from scratch on a breadboard, but you can also use the shield and save time, and it will also give you a more portable result," said Timmis.
The shield is compatible with any Arduino, but some functions are not guaranteed for boards that are different from Leonardo Compatible Boards.
The book will be available in PDF form, and it will also be translated into multiple languages, but you can also request a printed copy, in English, as part of the Deluxe edition of the KIT.
A project book will be available for download with each kit. Multiple language translations will be available for the funders who offer the $10 contribution on Indiegogo, until September 2014, when all the materials will be released for free.