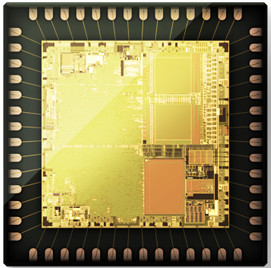 The technology is sampling in its maXTouch U chip series for phones.
"Force sensing expands the touch experience by bringing 3D interactions to enable users more intuitive control of their devices based on the pressure of their touch," said the form suggesting, for example, slight pressure applied to an icon would select a game app and more pressure would start the game.
How does it work?
"Historical implementations used area, string gauges or MEMS, but Atmel's solution is 100% projected capacitance," Atmel spokesman Patrick Hanley told Electronics Weekly. "We are measuring the change in the e-field from the deflection of the stack-up: cover glass, display, and the rest."
Branded 'maXForce', it works with single touch now, with plans to expand it to multi-finger "in the near future", said the firm.
maXTouch U also supports: 1.0mm passive stylus, water rejection with stylus operation, multi-finger glove touch, hover and ultra-low power modes.