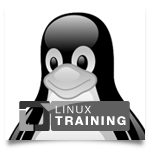 The new certification programme for Foundation Certified System Administrator (LFCS) and Linux Foundation Certified Engineer (LFCE) designations will demonstrate that users are technically competent thorugh a performance-based exam that is available online. The LFCS and LFCE exams cost $300 each.
"Demand for experienced Linux professionals continues to grow with this year's Linux Jobs Report showing that managers are prioritizing Linux hires and paying more for this talent. Because Linux runs today's global technology infrastructure, companies around the world are looking for more Linux professionals yet most hiring managers say that finding Linux talent is difficult," said the Linux Foundation.
Exams will test a Linux user's ability to solve real problems in the command line rather than be tested on theory or be given multiple choice questions.
The Linux ecosystem is defined by choice, so exam takers will be able to choose to take their tests with one of three Linux distributions: CentOS, openSUSE or Ubuntu.
"Our mission is to address the demand for Linux that the industry is currently experiencing. We are making our training program and Linux certification more accessible to users worldwide, since talent isn't confined to one geography or one distribution," said Jim Zemlin, executive director at The Linux Foundation.

"Our new Certification Program will enable employers to easily identify Linux talent when hiring and uncover the best of the best. We think Linux professionals worldwide will want to proudly showcase their skills through these certifications and that these certificates will become a hallmark of quality throughout our industry."
Certification holders will receive a graphical mark designating their completion of the exam that can be displayed on resumes, LinkedIn profiles, websites.
According to Mark Shuttleworth, founder, Ubuntu: "The timing is perfect for this, as demand for Linux talent is on the rise and we need ways to expand the pool of qualified candidates to support Linux."
For more information and to sign up