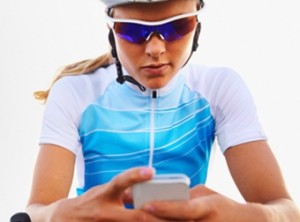 The aim is to simplifiy the integration of wireless interfaces in mbed embedded designs, based on NXP, ST, and Freescale microcontrollers, including Bluetooth, Bluetooth Smart, Wi-Fi and GPS.
"Whether a developer wants to build a consumer wireless home security system or requires connection for sensors to an industrial control system, this partnership gives them simplified connectivity coupled with total flexibility of microcontroller selection," says Anthony Murray, Senior Vice President, Business Group at CSR.
"The mbed platform being built together with our partners will play a vital role in accelerating the development of connected devices based on the ARM architecture," said Simon Ford, director of IoT platforms, ARM.
Last year, ARM has acquired Sensinode, provider of embedded software for low power wireless comms.
Based in Finland, the firm has developed the 6LoWPAN and CoAP standards for low power devices, and has been a key contributor to IETF, ZigBee IP, ETSI and OMA standardisation efforts.
Constrained application protocol (CoAP) is intended to allow devices and networks with few resources to serve web pages – for smart energy, home automation, building automation, asset tracking and cellular M2M, for example.
Sensinode's NanoStack and NanoService, provide the foundation for applications including wireless sensors, smart connected appliances, home health applications, and wearable electronics.
This stack is important for ARM's IoT initiatives like the mbed project.
The CSR Bluetooth Smart add-on solutions for mbed will be demonstrated at the Embedded World show in Nuremberg from 25 – 27 February 2014, with Wi-Fi, Bluetooth and GPS location solutions following later in the year.