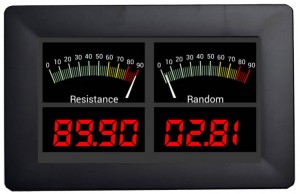 Called VM800P, each incorporates the firm's FT800 EVE graphic controller chip alongside a 16MHz Atmel ATMEGA328P microcontroller and a touch-enabled LCD "replete with fitted bezels that help to ensure continued operation even in uncompromising industrial application settings", said FTDI.
"The impact of Arduino has been far reaching. It presents engineers with a flexible foundation on which to create design implementations and now we are harnessing this in relation to our EVE technology," said FTDI product manager Paul Huang. "VM800P is a complete stand-alone display sub-systems based on Arduino with all the attributes necessary to create human-machine interfaces – from the initial conception phase right through to final deployment. They can be utilised solely for development, or they will be easy for engineering teams to integrate into end products."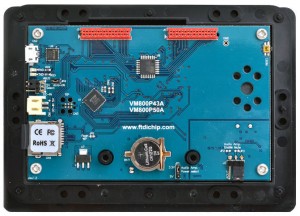 3.5, 4.3, and 5.0in versions are available, and all include a backlight LED driver, audio power amplifier, micro speaker, and USB interface through an FTDI's FT232R IC, a battery-backed real time clock (RTC), a micro-SD socket, and a 4Gbyte SD card pre-loaded with sample applications.
Support for various Arduino libraries is provided and over 50 sample applications are provided, separated into basic, intermediate and advanced levels, including straight-forward gauges and keyboards, through to white goods and industrial controls.
5V power is required, which an be delivered via a micro-USB cable or an external supply.
Prices begin at $89.00.
Libraries, software and support documentation are provided free