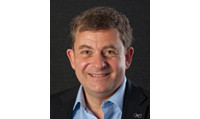 "The goal is that within five years 25% of CPU design starts are MIPS. That's across all markets, from the smallest microcontroller to servers, and will include the mobile space. It will be a combination of penetration in mobile, and in existing strengths, and in new and emerging markets," Imagination v-p of marketing Tony King-Smith told Electronics Weekly.
"Now the [equivalent] figure is in the order of 10-ish percent design starts," he added, "700 million units shipped with at least one MIPS processor last year."
To do this, Imagination is going to have to take on ARM at every level.
For years, MIPS has been offering cores that span a similar range of processing and power capabilities as ARM's portfolio, and last week Imagination broadened that span when it announced a fifth-generation (code named Warrior) of MIPS cores as well as updates to existing cores.
But MIPS has always lived in the shadow of ARM, losing in phones but winning in some niches.
Imagination's management has experience competing for business at the highest level on the international stage: in smartphones its PowerVR graphics processing units (GPUs) are the de facto partner for one or more ARM Cortex-Ax CPUs.
King-Smith believes his company's knowledge of the industry, combine MIPS and Imagination technological expertise, MIPS existing markets, and the now-broad product offering, are the keys to success.
"We acquired MIPS to broaden our market, we need to grow. It is logical to grow into market with biggest possibilities: smartphones, and the showcase for mobile processors is the smartphone, but smartphones are far from the only market. In networking, storage and set-top box, MIPS has grown year on year in volume shipped."
The whole industry wants ARM to have a competitor to keep the price of CPU core intellectual property.
But doesn't everyone want someone else to use the competitor, while they get on and use ARM?
Imagination's response is that pricing and technology will attract design-ins, as will offering a wide range of cores.
"We are more than a stick to beat ARM," said King-Smith. "Price will always be a factor, and people want an alternative. We have a multi-standard comms engine, we have PowerVR, as well as video code and decode IP, and MIPS. We can show them ways for joining them together, and the more they get into real-time multimedia content-rich applications, or more highly-connected, the more they will want new solutions. And the more cores they licence, the lower the price per core."
With the introduction of Cortex-M3 and M0, ARM moved into stand-alone microcontrollers, even low-end microcontrollers, in a big way.
"The reason for M0 and M3 success in the embedded world is that products are getting more connected so they increasingly need 32bit processor," said King-Smith. "Until now, most credible 32bit processor has been ARM."
Amongst last week's new MIPS offerings was a floating point version of the microAptiv family – another pop at ARM's Cortex-M4 which is an M3 with DSP and optional floating point for microcontroller use.
One of the attractions of the ARM architecture is the vast ecosystem of tool vendors and support.
"Loads of people have been using MIPS for years. All the major tools guys and middle-ware guys support it. Android already runs on it, and is fully, natively, supported by Google. And there is a big Linux community around MIPS," claimed King-Smith.
So what is missing?
"There is work we have got to do and it will take some time to fill things in. Any concerns about tool chains we are dealing with. Operating systems are not an issue," he said.
Imagination's own CPU core, called Meta, has become a victim of the MIPS acquisition. Both MIPS and Meta are families of RISC (reduced instruction set) cores with hardware multi-threading.
"Prior to acquiring MIPS, we had a substantial engineering team developing our own Meta processor," said King-Smith. "We are now rolling them together. We are not developing Meta any further. Anything we are doing with Meta, we are migrating over to MIPS."
Hardware multi-threading is one area where there is a clear difference between ARM and MIPS approaches.
Although there is nothing stopping it, ARM does not choose to add hardware multi-threading to its cores, even though it did once announce that it would. It prefers multi-core and SIMD as routes to greater throughput.
The argument is, that for a multi-threaded application, so long as threads do not compete for the same resources, a lot of performance is gained for very little extra hardware if multi-thread capability is added.
"We believe there are substantial benefits. For example: with Level 2 and Level 3 protocol stacks for LTE running on a single core, we are getting around 40% performance increase using a hardware dual-threaded processor as opposed to a single thread, and the increment in hardware area is small," said King-Smith, adding: "You wouldn't get any improvement with software multi-threading."