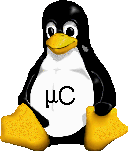 Many developers are seeing the Cortex-M3/4 as a stepping stone from an 8/16-bit MCU and it is being used in more devices, especially those targeting wireless networking, motor control, automotive, power management and industrial automation.
Take the Electronics Weekly UK Salary Survey 2014 »
µCLinux has the advantages of Linux, being stable, reliable, flexible, and secure, and is also able to run on microcontrollers with no memory management unit (MMU). This is what makes it a viable and reliable OS for the Cortex-M3/4 microprocessors.
"As a complement to the OS-awareness debugging for Linux, our TRACE32 tools now fully support µCLinux on Cortex-M3/4 as well," said Barry Lock, UK manager of Lauterbach.
"The µCLinux awareness provides not only kernel, but also task (process/thread) debugging. The Trace32 tools will not only help developers develop more reliable software in the 32 bit domain, but will also enable them to enhance the performance of their software."
The TRACE32 tools also enable the off-chip trace for Cortex-M to be extended from DWT (Data Watchpoint and Trace Unit) into a task-aware trace, which allows non-intrusive runtime and performance evaluation.
Lauterbach has recently announced its sponsorship of the 2014 UK Device Developers' Conference.