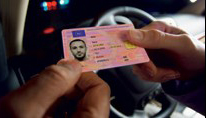 The MCU, based around what the firm brands 'SmartMX2 technology', received Common Criteria Certification level EAL6+, "the highest achievable level by a semiconductor company", said NXP. "The certificate was presented by the German Government's Federal Office for IT Security [BSI] during a ceremony held during the RSA conference in San Francisco."
This certification, in accordance with Common Criteria, is the security level for products deployed in ePassports, eID cards, and sovereign documents.
It also allows NXP to get into smart metering in Germany.
"It will will be the platform powering the high-end of NXP's A-series turnkey cyber security solutions. In particular, the security module for smart metering and automation gateways in Germany," said NXP.