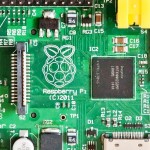 Event organiser PA Consulting Group wants entrants to use the Raspberry Pi to develop a computer program that will help the environment.
To create their projects, teams of up to six students can use a Raspberry Pi computer, additional hardware up to the value of £100 and any software modules available as source code. PA will supply the first 100 teams to enter the competition with a starter kit of equipment worth £75, which includes a Raspberry Pi computer.
The age categories for the competition are:
• Primary school years 4-6: ages 8-11
• Secondary school years 7-11: ages 12-16
• Secondary school years 12-13: ages 16-18
• Higher education: undergraduates
"Last year we were amazed at the potential that the students showed and it was great to see their enthusiasm about the inventions they had created and brought to life," said Anita Chandraker, head of the IT delivery practice at PA Consulting Group.
"This year we want even more schools to get involved. We hope this competition will continue to raise schools' interest in technology and students' enthusiasm for computer programming."
Once registered, teams have until 31 January 2014 to submit their inventions. Winners of each of the four categories will receive £1000.