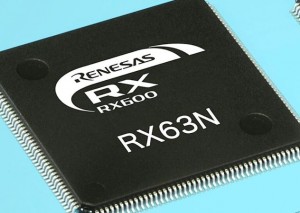 SafeRTOS is an IEC 61508 SIL 3 safety-certified real time operating system which is used in the industrial, medical and transportation sectors. It is supplied with a Design Assurance Pack, supporting certification for a range of international design standards.
Renesas has developed a functional safety software package, including diagnostics, for use with its 32-bit RX631 and RX63N microcontrollers that can be integrated with the RTOS.
Take the Electronics Weekly Salary Survey 2014 »
A safety manual is also supplied, detailing how to use the RX631 and RX63N microcontrollers within a safety-critical development.
"Using SafeRTOS on a microcontroller supported by a functional safety software package, such as the RX631 or RX63N, results in an embedded platform designed to meet the stringent requirements of IEC 61508 SIL -3," said Andrew Longhurst, engineering manager at Wittenstein High Integrity Systems.
"This significantly reduces risk and project schedules in safety-critical developments, freeing engineers to work where they add the most value – on the application," said Longhurst.
Wittenstein will be demonstrating SafeRTOS running on the RX on its stand at Embedded World 2014 (Stand 440, Hall 5).