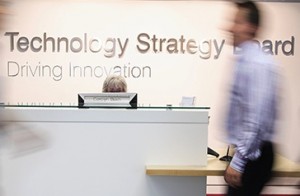 Called Launchpad 2, the competition will support research projects centred on both Cambridge and London SME clusters and early stage companies.
The hope is this will draw investment and entrepreneurs into this area and to encourage networking and collaboration to strengthen the clusters.
Successful companies could secure up to 60% of eligible costs for individual grants of up to £150k and estimated project sizes ranging between £50k and £250k.
Applications for projects larger than £250k will be considered, but the grant funding will be capped at £150k.
The deadline for entries is 3rd September 2014.
The Launchpad Competition is looking for projects that may be too risky to take forward without any support, or focus on new innovative areas, and where the majority of project activities are carried out in Cambridge or London areas. Projects can last up to 12 months and should be led by micro, small or medium-sized companies or from a collaboration of SMEs in early stages of their development.
This business support programme is supported by John Lewis, EE, Unilever, Seedcamp and Redgate.