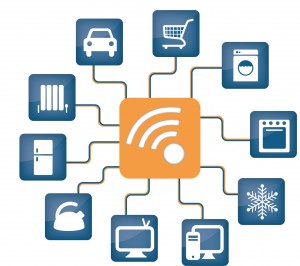 If you are in the electronics business then you must know about the IoT. That is the mantra.
But the reality is that the IoT is valueless if it is not connected, and this relies on standard interfaces.
The problem is the IoT currently looks like a standards soup.
The current list of IoT-related wireless standards includes Bluetooth Smart and Wi-FI 802.11ah, along with the 3G and 4G LTE mobile phone standards (which bring with them 20 or more global frequency bands).
In addition, there are the various proprietary and standard short-range in-building standards. The two most commonly used are ZigBee and Z-Wave, but there are others.
These wireless standards pre-date IoT and each has significant market penetration already.
Then there are the new standards which will come into being, because of IoT. One of these is the white space radio standard known as Weightless.
History tells me, that if the IoT market is to fulfil commercial expectations then the standards landscape must become a lot simpler.
I give it five years. Then we will have one IoT standard, this is what will be needed to connect 50 billion devices by 2020.
And the search for the super standard has begun.
A group of companies including Broadcom, Dell, Intel, Samsung are proposing a common wireless communications protocol based on open source code.
But as I understand this will use existing wireless interface standards.
Outside this group is Qualcomm which has thrown its weight behind the Linux AllSeenAlliance (ASA).
The battle for the internet of things has only just begun.