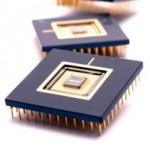 Hyperspectral imaging is usually used in high-end remote sensing instruments such as satellites and airborne systems. Imec has demonstrated the technology in lower cost commercial systems.
Take the Electronics Weekly Salary Survey 2014 »
It uses a narrow-band spectral filters at pixel level using semiconductor thin-film processing, which cuts size and weight of the hardware and allows it to be mass produced in volume at low cost.
Such sensor technology will allow camera vendors to access new markets such as drone UAVs (unmanned aerial vehicles) for precision agriculture, food quality grading in machine vision or in-vivo imaging for classification of medical tissues, among others.
Imec demonstrated the commercial technology at this week's 2014 SPIE Photonics West conference and exhibition
"We are excited to announce the successful integration of our first generation hyperspectral image sensor prototypes by several camera vendor companies. These strategic partnerships on different applications highlight the broad potential of this unique optical-filter-on-chip sensor solution," said Rudi Cartuyvels, senior vice president of smart systems at Imec.
"Based on imec's hyperspectral sensor technology, we developed the OCI-1000, an exciting handheld spectral imaging 'point-and-shoot' device that enabled our company to be a finalist for the SPIE PRISM award this year," commented William Yang, president and CEO at spectroscopy company BaySpec.