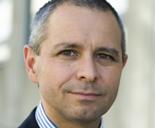 Power design is perhaps not the core competence for many or even most engineers. While they may have some knowledge, they do not necessarily deal with power management issues everyday. However, the power supply and board power management are becoming increasingly complex and next-generation products are implementing more and more power rails with widely different supply requirements.
At the extreme end, one of our datacom customers is developing a router product that has more than 60 power rails, and each one needs to be controlled and managed in a different way.
The most advanced power systems today use, what is called, an intermediate bus architecture (IBA), comprising bus converters and digital point-of-load converters, especially in ATCA applications. Large companies in the telecoms and datacom industry were the first to adopt this approach, but increasingly medium- or even small-size companies in the industrial area are now starting to migrate to an IBA.
Energy efficiency has become hugely important and engineers have to deal with a lot of new parameters when they consider power for a design, particularly as FPGAs and Asics will usually require a number of different voltages over the system or board level design cycle.
The role of a power component supplier is to simplify this complexity and deliver something that is easy to use and reuse, while also factoring in reliability and sustainability.
So what are power component developers doing to help ease the know-how gap? A key factor in the equation that needs to be reckoned with is the knowledge migration from analogue to digital expertise among engineers.
Certainly power technology is not isolated from the evolution to an increasingly digital world. It may still be essentially analogue – and previously there would have been a lot of analogue on the board to control the different parameters and optimise energy efficiency – but increasingly power control comes with a digital interface.
At the system or board level, power management is moving from static to dynamic control and the new generation of digitally oriented designers want something that is easy-to-use to monitor and control power consumption.
Certainly, they are familiar with simple and intuitive GUI-based tools, which ideally are also open source, so naturally they would also like a GUI for the power management similar to that available for FPGA or microprocessor based design.
For example, implementing control via the PMBus and being able to use a software tool to configure different threshold limits for temperature, voltage or current, and obtain feedback and telemetry from the power converters to optimize energy consumption of the overall system.
The good news is that power component suppliers are now offering complete PMBus-based digital power component solutions together with easy-to-use GUI-based tools that offer new capabilities to engineers at various levels of power design know-how, enabling them to quickly manage and optimize board power in their designs at new and unprecedented levels of efficiency.
Patrick Le Fèvre is marketing and communication director at Ericsson Power Modules