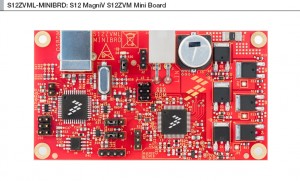 Called MagniV, it is a single board variable speed drive for brushless DC (BLDC) motors and permanent magnet synchronous motors (PMSM) using trapezoidal or field-oriented control.
Unusually, it is designed for both professionals and hobbyists, said Farnell, which has priced it at £25.23.
It is also a further sign that some distributors are genuinely adding value – the board will be made by Farnell subsidiary Embest – a development board firm it bought recently.
The kit includes both the hardware, software libraries and development tools needed to get a variable speed motor up and running.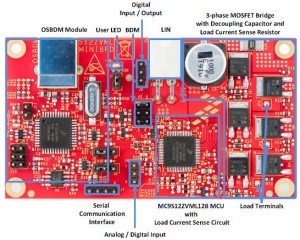 The board (part number S12ZVML-MINIBRD) is built around an MC9S12ZVM 16bit automotive microcontroller family which itself has Freescale's enhanced S12Z core plus motor drive peripherals and includes mosfet gate drivers. This controls a six-mosfet three-phase 5-8A bridge.
There is also a LIN interface, a debug interface, and all that is required for back-EMF sensing.